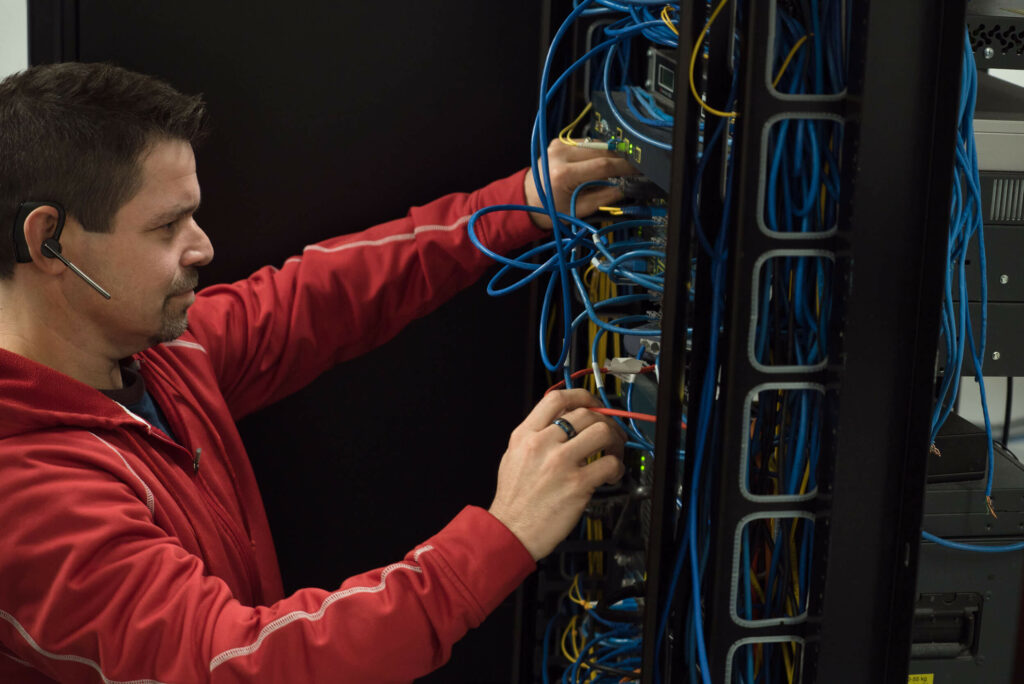 Our clients are our partners
We are dedicated to ensuring that all of our clients are treated like business partners, because they are. Founded in 1997, Agilis Networks is the backbone for much of the enterprise-level networking in many Ontario communities. With a robust fiber-optic network, Agilis Networks is the premier choice for businesses and organizations in need of top-of-line, reliable telecommunication services. Your business's success is important to us.
As an ISO 9001 & 45001 Certified company, quality service, support, and safety are our culture.
Reliability you can count on
Our network is really fast – "the speed of light" fast. It doesn't get any faster. Our network is also reliable – as close to 100% uptime as anyone can get. We monitor the network at all times to make sure we're delivering on our promise. We are dedicated to our business community – whether you need service or technical support, your needs are our priority. Always.